Personal protective equipment (PPE) may minimize exposure to hazards that cause serious workplace injuries and illnesses. But, PPE causes more challenging hazards when it comes to heat stress due to its inability to facilitate any heat loss. Without a doubt, personnel wearing PPE are at a high risk for heat-related illnesses.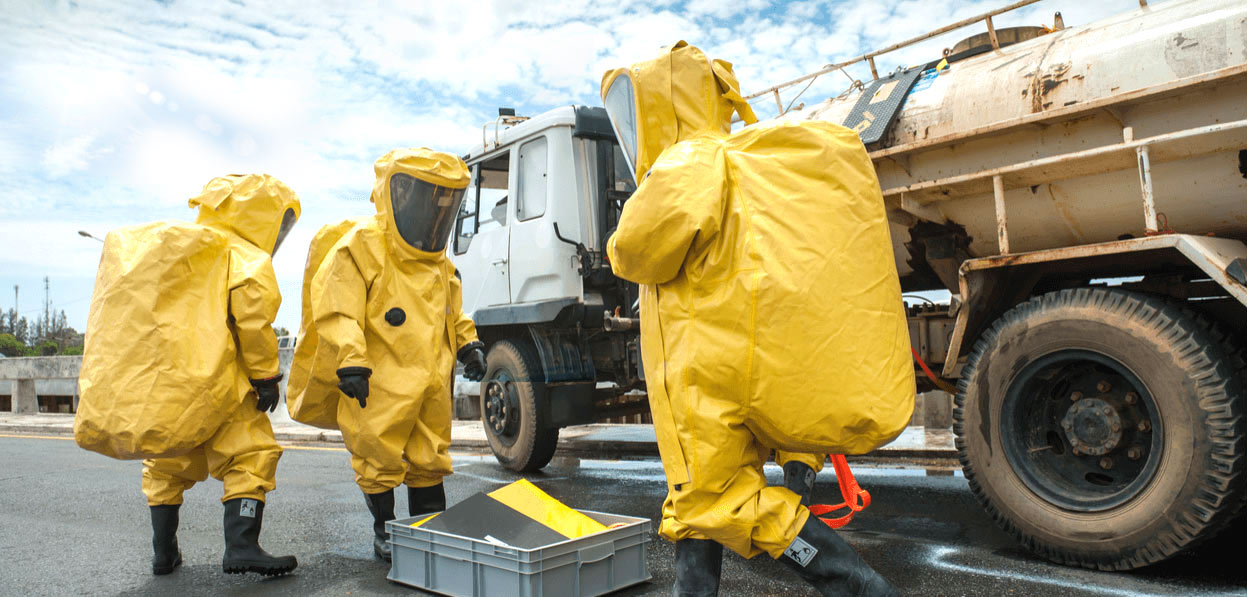 Working in a hazmat environment in PPE is the worst possible heat transfer scenario due to the inability to use evaporation, the primary means by which heat is released from the body.
Wearing PPE in extreme heat can become dangerous and results in degradation of the effectiveness of the individual and, if left unchecked, may lead to death.

HAZWOPER Training 8hr/24hr/40hr - 10% OFF SALE
The OSHA HAZWOPER Standard (29 CFR Part 1910.120) – requires that all workers that are exposed to or handle hazardous materials must take a 24hr or 40hr HAZWOPER Training Course and an 8hr Annual Refresher.
8hr Refresher: $40 / 24-hour: $155 / 40-hour: $255
Enter Promo Code "train10off" at Checkout
Ways to Minimize Heat-Related Illneses
Adequate Hydration. To minimize the negative health effects of heat, include adequate hydration of all personnel on scene. It is also important to encourage those on duty to be adequately hydrated even before an incident occurs. Be careful not to drink too much water or other fluids; doing so can have negative health consequences as well.
Limit the work times for personnel. Although most hazardous material teams are well aware of the need for "air management" to reduce the likelihood that members of an entry team will run out of air, they may not be as aware of the importance of time management to minimize the potential for a heat-related illness during the summer.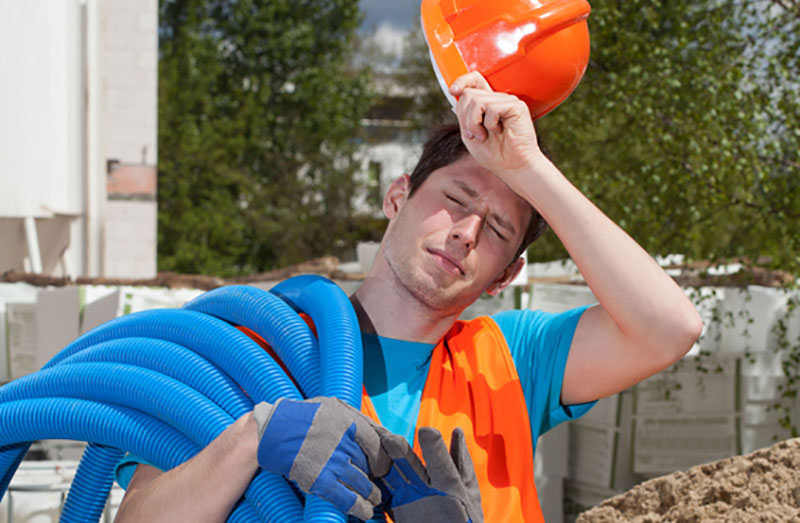 Heat Stress Overview
Understanding heat stress can help you to stay safe while working in hot environments. Things you need to know:
Heat exposure can cause a range of effects on your body, from irritating rashes to heat stroke, which is often fatal.
Heat exposure can cause confusion and poor judgment—use the buddy system to monitor coworkers for heat illness.
Drinking enough water is critical to preventing heat illness. Stay hydrated.
Cooling is the treatment for all heat illness.
Heat Stress Safety
Stay hydrated!
Drinking enough fluids is one of the most important ways to avoid heat illness.
Don't rely on thirst to tell you when you are dehydrated—thirst lags behind dehydration by several hours.
Drink 1 cup (8 ounces) of water every 15–20 minutes while working in the heat.
Electrolytes can be replaced by eating regular meals.
Sports drinks can also replace electrolytes, but are not usually necessary unless heavy sweating continues for more than 2 hours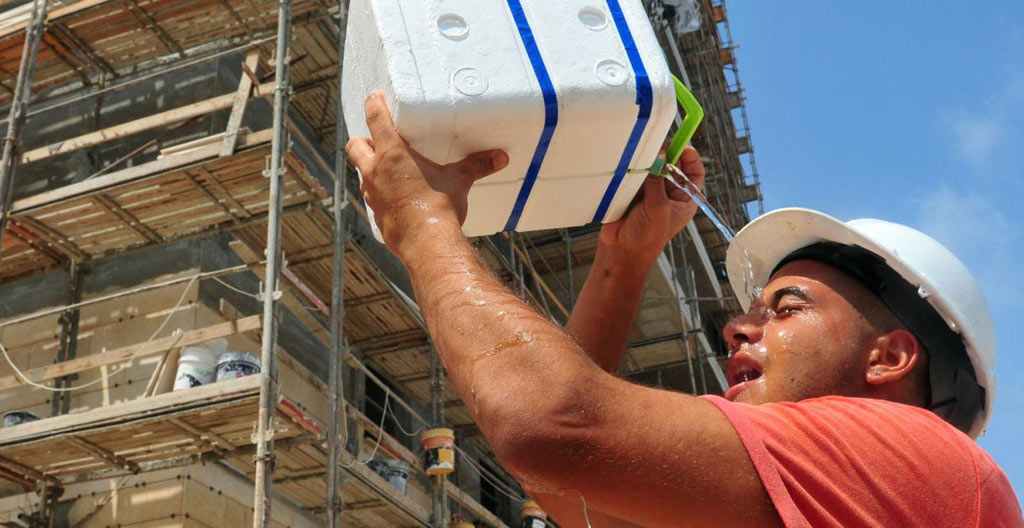 Heat Effects on Chemicals and Containers
Temperature affects almost all chemicals. The potential for chemicals to react and undergo changes increases as the temperature of the material increases. In addition, materials with greater volatility may produce higher levels of dangerous vapors at elevated temperatures. When dealing with liquids, those with high vapor pressure and low boiling points should be of particular concern. Also, first responders should be aware of a material's melting point, if any, when dealing with solids.
Remember, that spilled liquids and solids are affected not only by ambient temperature but also by the temperature of the surface on which they are lying. Although it may be 95° outside, the temperature of the asphalt onto which a chemical has spilled could be many degrees higher and , therefore, present a greater likelihood of influencing that chemical's behavior.
Depending on the volatility of a chemical, increasing the temperature to which a container is exposed can increase the internal pressure exerted on the container. This can activate the pressure relief device, thereby releasing the contents. If the relief device is not designed to close (or does not close because of a malfunction), the entire contents of the container may be released. Depending on the quantity and nature of the material, the safety of personnel and the public could be seriously jeopardized.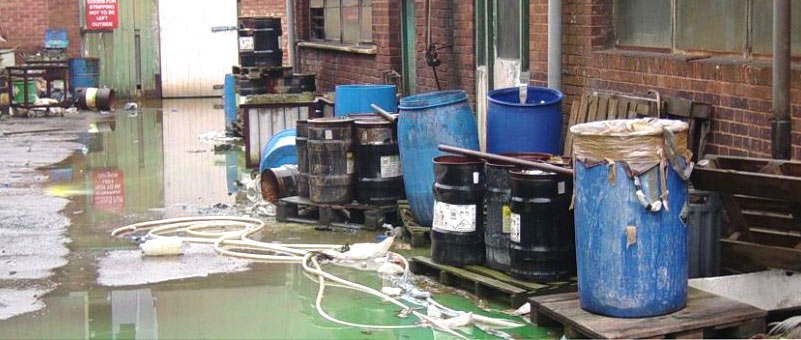 Summary
Prevention is an essential component  of worker safety – especially when wearing PPE in a hazmat working environment. Heat-related occupational illnesses and injuries can be avoided by planning ahead and implementing prevention measures.
For additional information, OSHA published a Heat Illness Prevention Training Guide which provides employers with lesson plans and interactive prevention training that can be used in the workplace.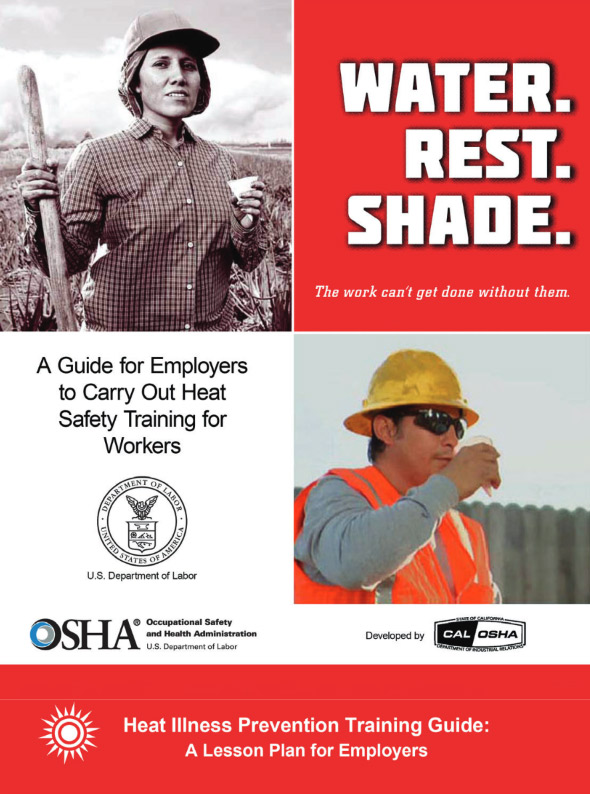 OSHA has an annual heat stress campaign to educate workers and employers about this hazard. More information can be found on their Occupational Heat Exposure page. OSHA and NIOSH also developed the Heat Safety Tool app, which contractors and workers can use to determine daily risk levels and recommended practices based on their geographic location.
Additional Resources: OSHA Regulations for PPE
This section highlights OSHA standards, Federal Register notices (rules and proposed rules), directives (instruction to OSHA staff), and letters of interpretation (official letters of interpretation of the standards) related to PPE.
General Industry (29 CFR 1910)
Shipyard Employment (29 CFR 1915)
Marine Terminals (29 CFR 1917)
Longshoring (29 CFR 1918)