The Environmental Protection Agency (EPA) requires all employees that handle hazardous materials in facilities that generate hazardous waste, complete an RCRA training course detailing the RCRA regulatory requirements.
After completing the initial training course, hazardous material professionals are mandated to complete an annual refresher to keep current on the extensive regulatory requirements.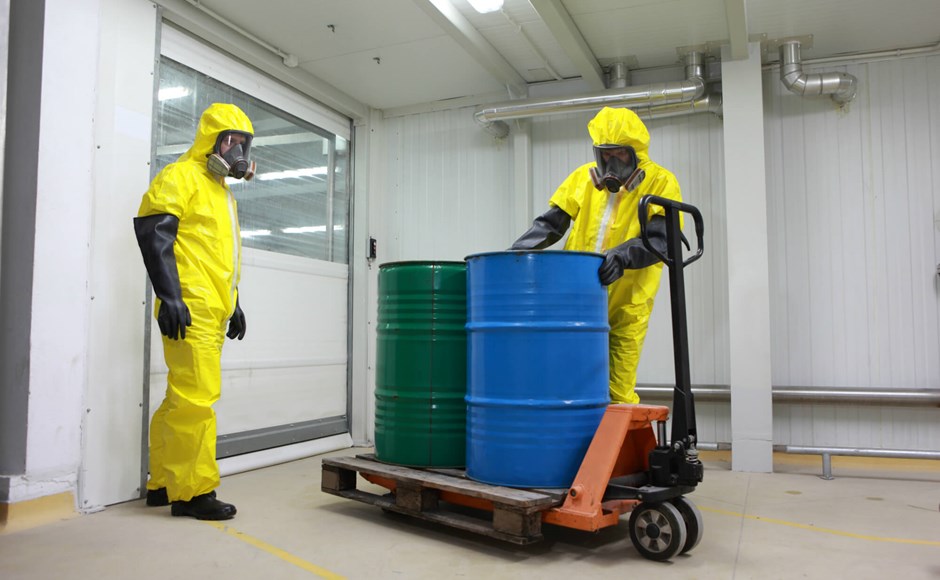 EPA Mandated RCRA Training
The EPA requires RCRA training for "personnel" [40 CFR 260.10 – Definitions] or "all persons who work at, or oversee the operations of, a hazardous waste facility, and whose actions or failure to act may result in noncompliance" – must complete RCRA training within 6 months of initial hire – and take an 8 hour refresher training course annually [40 CFR 265.16(b) and (c)].
40 CFR §265.16 Personnel training.
(a) (1) Facility personnel must successfully complete a program … that teaches them to perform their duties in a way that ensures the facility's compliance with the requirements of this part.
(b) Facility personnel must successfully complete the program required in paragraph (a) of this section within … six months after the date of their employment or assignment to a facility, or to a new position at a facility, whichever is later. Employees hired after the effective date of these regulations must not work in unsupervised positions until they have completed the training requirements of paragraph (a) of this section.
(c) Facility personnel must take part in an annual review of the initial training required in paragraph (a) of this section.
Employers are required to train all personnel that handle hazardous waste so they are able to properly recognize and manage hazardous wastes in order to identify situations that could cause releases and react quickly to prevent or stop spills.