Hazardous Waste Operations and Emergency Response (HAZWOPER) is a set of guidelines produced and maintained by OSHA which regulates hazardous waste operations and emergency services in the U.S.
The OSHA HAZWOPER Standard (29 CFR Part 1910.120) – requires that all workers that are exposed to or handle hazardous materials must take a 24hr or 40hr HAZWOPER Training Course and an 8hr Annual Refresher.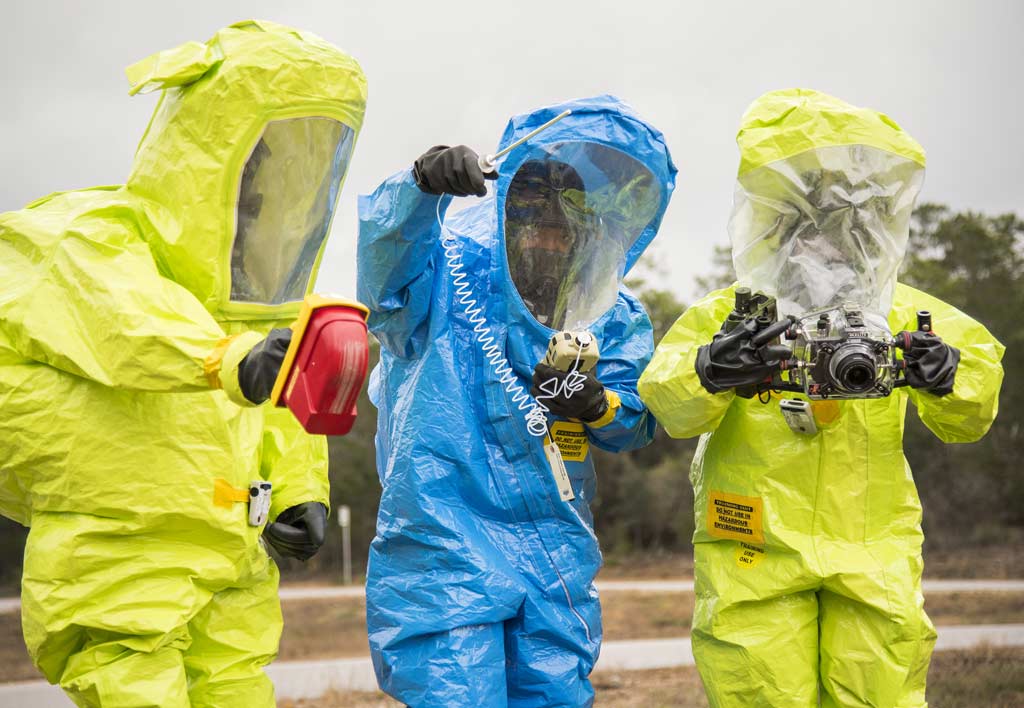 Levels of HAZWOPER Training
There are three levels of HAZWOPER training as listed in 29 CFR Part 1910.120. Within these three levels, there are various job functions and training requirements.
Level 1. Emergency Response
First Responder
HAZMAT Technician
HAZMAT Specialist
Incident Commander
Level 2. Cleanup of Contaminated Hazardous Waste Sites
40 hour HAZWOPER Site Worker
24 hour HAZWOPER Site Worker
HAZWOPER Supervisor
Level 3. Treatment, Storage, and Disposal (TSD) of Hazardous Waste
24 hour HAZWOPER Site Worker

HAZWOPER Training 8hr/24hr/40hr - 10% OFF SALE
The OSHA HAZWOPER Standard (29 CFR Part 1910.120) – requires that all workers that are exposed to or handle hazardous materials must take a 24hr or 40hr HAZWOPER Training Course and an 8hr Annual Refresher.
8hr Refresher: $40 / 24-hour: $155 / 40-hour: $255
Enter Promo Code "train10off" at Checkout
Infographic: HAZWOPER Training Levels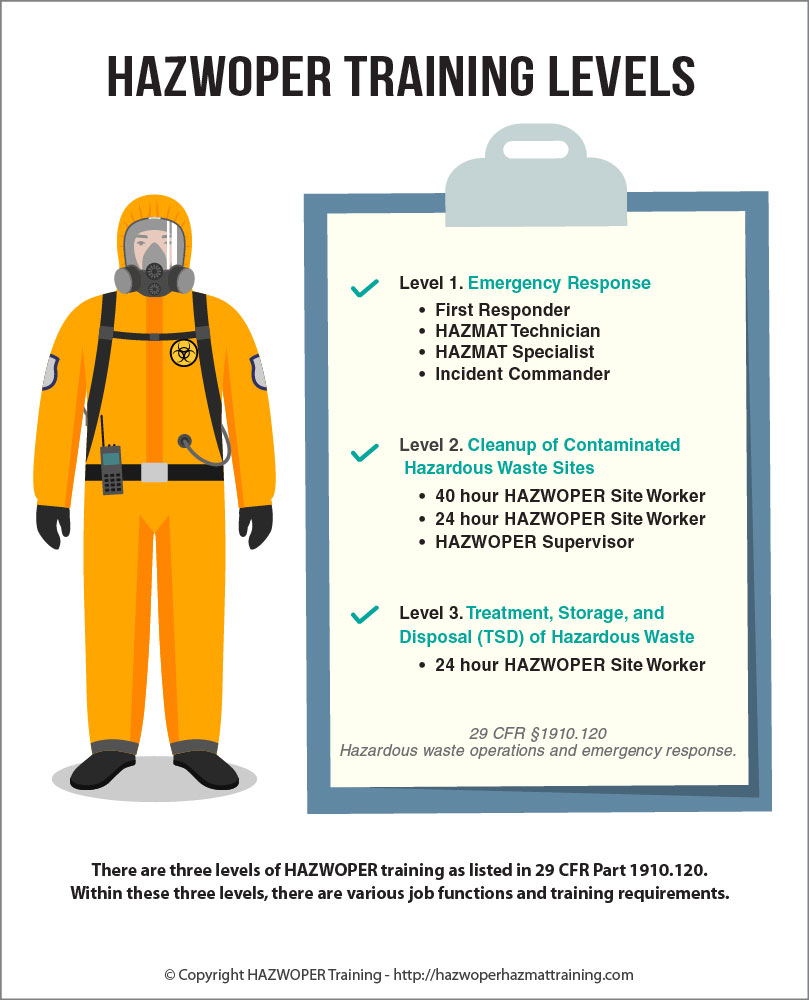 Embed This Image On Your Site (copy code below):