The U.S. Department of Transportation (DOT) issued new 2018 standards to strengthen the safety conditions for the shipment of lithium cells and batteries. These changes, some of which focus specifically on shipments by air, will better ensure that lithium cells and batteries are able to withstand normal transportation conditions and are packaged to reduce the possibility of damage that could lead to an unsafe situation.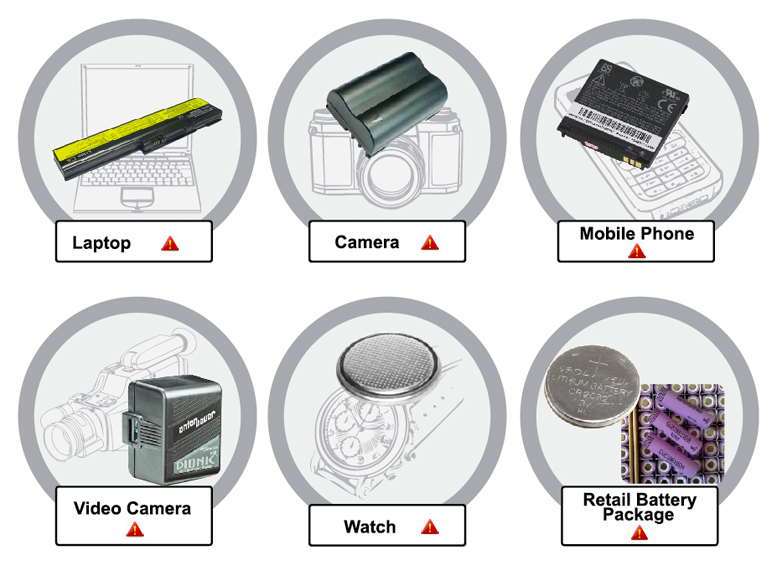 The DOT's Pipeline and Hazardous Materials Safety Administration (PHMSA) developed this rule in close coordination with the Federal Aviation Administration (FAA). Voluntary compliance is encouraged upon publication of the final rule; however mandatory compliance is effective six months after publication.
Persons wishing to ship lithium batteries and electronic devices containing lithium batteries should be aware that certain requirements must be met to ensure safety. The final rule will:
Enhance packaging and hazard communication requirements for lithium batteries transported by air;
Replace equivalent lithium content with Watt-hours for lithium ion cells and batteries;
Adopt separate shipping descriptions for lithium metal batteries and lithium ion batteries;
Revise provisions for the transport of small and medium lithium cells and batteries including cells and batteries packed with, or contained in, equipment;
Revise the requirements for the transport of lithium batteries for disposal or recycling;
Harmonize the provisions for the transport of low production and prototype lithium cells and batteries with the ICAO Technical Instructions and the International Maritime Dangerous Goods Code; and
Adopt new provisions for the transport of damaged, defective, and recalled lithium batteries.

HAZWOPER Training 8hr/24hr/40hr - 10% OFF SALE
The OSHA HAZWOPER Standard (29 CFR Part 1910.120) – requires that all workers that are exposed to or handle hazardous materials must take a 24hr or 40hr HAZWOPER Training Course and an 8hr Annual Refresher.
8hr Refresher: $40 / 24-hour: $155 / 40-hour: $255
Enter Promo Code "train10off" at Checkout
How to Safely Send Batteries and Battery Powered Devices by Mail (PDF)
Safety guidelines link: https://www.phmsa.dot.gov/sites/phmsa.dot.gov/files/docs/training/hazmat/56781/how-safely-send-batteries-and-battery-flyer-final-version.pdf.
Definitions of Lithium Batteries
The term "lithium battery" refers to a family of batteries with different chemistries, comprising many types of cathodes and electrolytes. Lithium batteries are usually considered dangerous goods when transported by aircraft and belong to International Air Transport Association – Dangerous Goods Regulations (IATA DGR) Class 9 and therefore, logistics for this type of cargo is different.
Definitions and traveling restrictions by the U.S. Department of Transportation (DOT) – Pipeline and Hazardous Materials Safety Administration (PHMSA).
For the purposes of the Dangerous Goods Regulations (DGR) they are separated into:
1) Lithium metal batteries- Sometimes referred to as "primary" batteries, lithium metal batteries are typically non-rechargeable batteries that have lithium metal or lithium compounds as an anode and cathode. Lithium metal batteries are generally used to power devices such as cameras,small electric devices,electric toys and long-life application davices such as watches, calculators and emergency locator beacons.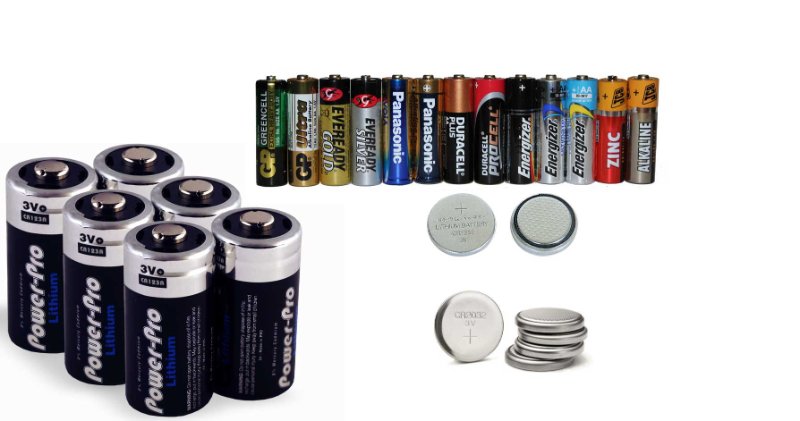 2) Lithium-ion batteries (sometimes abbreviated Li-ion batteries) are a type of secondary (rechargeable) battery commonly used in consumer electronics. Also included within the category of lithium-ion batteries are lithium polymer batteries.(sometimes abbreviated Li-Pol batteries)
Lithium-ion and Lithium polymer batteries are generally found in mobile telephones, laptop computers, E bikes etc.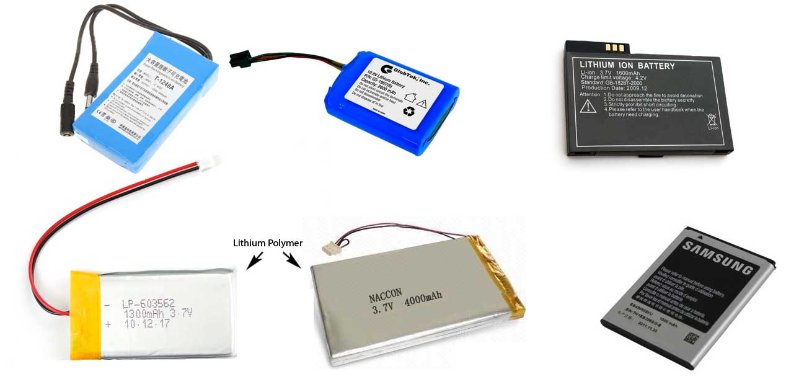 Additional Information
For more information on shipping lithium batteries by United States Postal Service, you can visit them online:
(https://pe.usps.com/text/ pub52/pub52apxc_032.htm), or contact them at 212-330-5300 or postalexplorer@usps.gov.
For shipments made using carriers other than the United States Postal Service, please refer to 49 CFR 173.185 for detailed requirements related to shipments of lithium batteries, including those contained in electronic devices.
You can also contact the PHMSA Hazardous Materials Information Center at 1-800-467-4922 or phmsa.hm-infocenter@dot.gov.