HAZWOPER (40/24/8hr) Training & Refresher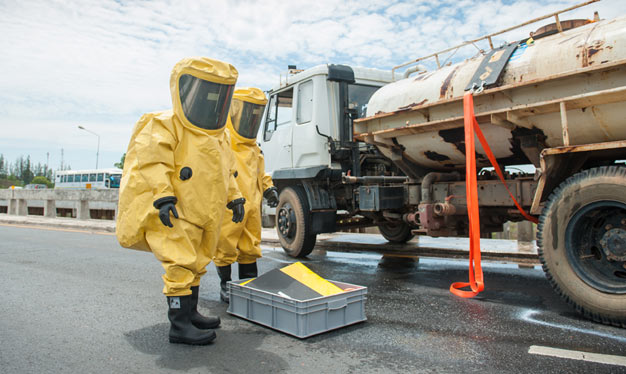 Featured
RCRA/DOT
10% OFF
Featured HAZWOPER Training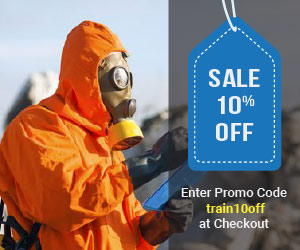 What is HAZWOPER Training?
OSHA developed the Hazardous Waste Operations and Emergency Response Standard (HAZWOPER) program to protect the workers working at hazardous sites and devised extensive regulations to ensure their safety and health.
The HAZWOPER training course is intended for workers, managers and supervisors who participate in hazardous waste operations where they may be exposed to hazardous materials, waste, and/or substances and health hazards.
General site workers involved with removing toxic, flammable or corrosive substances who are likely to be exposed to hazardous substances and site health hazards over permissible and published exposure limits and who are required to wear respirators on the job site.
On-site supervisors and managers who are in charge of general site workers engaged in hazardous waste operations.
Who is required to have HAZWOPER Training?
The Federal OSHA HAZWOPER Standard (29 CFR Part 1910.120) – requires that all employees that are exposed to or handle hazardous materials must take a 24hr or 40hr HAZWOPER Training Course and an 8hr Annual Refresher, at a level required by their job function and responsibility, before they are permitted to engage in hazardous waste operations that could expose them to hazardous substances.
Step 1. Complete either the 24 hour or 40 hour HAZWOPER training course. There are no prerequisites for these courses.
Step 2. Perform any additional site-specific training certification as directed by employer. Additional HAZWOPER training is performed and certified by the trainer and employer.
Step 3. HAZWOPER Supervisor Training. This training requires you complete either a 24 hour or 40 hour HAZWOPER course prior to enrolling in a supervisor course.
Step 4. HAZWOPER 8 hour Annual Refresher course is required to maintain 40 hour, 24 hour, and Supervisor certifications.